Mata Hari kit
-notable women-


This lovely kit was originally part of a mega collab kit, but I had so much fun creating it, I decided to make a big one.
The inspiration for creating this kit came from life and surroundings of a notable woman, Mata Hari, who had a really hard life, was wrongfully accused of being a double spy and was executed.

If you want to read more about this interesting woman, go here and you will find her bio in many languages, and photos.

The elements were inspired by her years spent being a dancer and courtisane. You'll see elegant and romantic jewelery, peacock feathers fans, pearls and gems, satin backgrounds etc.
This kit contains:
-12 papers 12x12in
-40 elements

including 5 frames, 2 old textured notepapers, stitched flowers and swirls, golden elements with jewels and pearls etc. My blog layout was created with elements from this kit. :)

If you buy this kit, you will get a coupon code for 20% discount you can use for one of my other kits! Check inside your zips.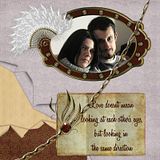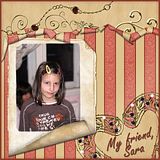 - no actions or scripts were used when creating this kit -
You can buy this kit at:
Coolscraps Digital store
Country Hollow Scraps
Digital Scrapn Store